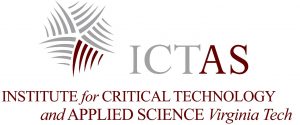 Dr. Luther received an Institute for Critical Technology and Applied Science (ICTAS) Junior Faculty Award. The award includes a two-year, $80,000 grant to support his lab's research on using crowdsourcing and computer vision to identify people in historical and modern photographs. The co-PI on the grant is Prof. Paul Quigley of Virginia Tech's History department.
Dr. Luther previously received a $10,000 seed grant from ICTAS to support his research on crowdsourcing and context slices, in collaboration with Dr. Chris North in the Computer Science department.
More details are available in the VT News press release.