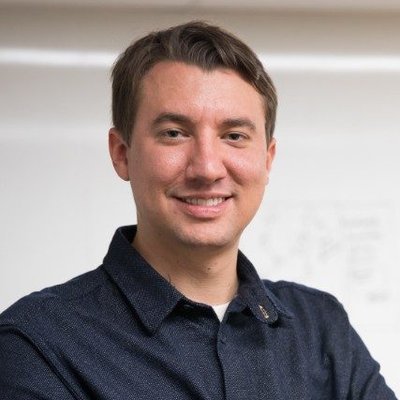 Associate Professor
Department of Computer Science
College of Engineering
Virginia Tech

Email: kluther@vt.edu
Office: VTRC-Arlington
Google Scholar profile
ACM Digital Library profile
Dr. Kurt Luther is an associate professor of computer science at Virginia Tech, based in the Washington, D.C. area. He is also a faculty affiliate of Virginia Tech's Department of History, Center for Human-Computer Interaction, and Hume Center for National Security and Technology. His research and teaching interests include human-computer interaction (HCI), human-AI collaboration, crowdsourcing, human computation, social computing, and computer-supported cooperative work (CSCW).
Dr. Luther directs the Crowd Intelligence Lab, which builds and studies systems combining the complementary strengths of crowdsourced human intelligence and artificial intelligence (AI). The lab's current projects focus on improving open source intelligence (OSINT) analysis, combating disinformation and misinformation, identifying unknown people and places in historical and modern photos, and understanding real-world crowdsourced investigations.
Dr. Luther has been honored with the National Science Foundation CAREER Award, the Virginia Tech College of Engineering Outstanding New Assistant Professor Award, and the Purdue Polytechnic Institute Outstanding Technology Alumni Award. His papers have received the ACM CSCW Best Paper Award, the AAAI HCOMP Notable Paper Award, and the ACM IUI Best Paper Award. His software has won the Microsoft Cloud AI Research Challenge Grand Prize and two HCOMP Best Demo Awards. His research has been funded by CCI, DOD, Google, NEH, NHPRC, NIH, and NSF; and featured by The Atlantic, CNN, The History Channel, NPR, Smithsonian, and TIME. He is co-chairing AAAI HCOMP 2021 and previously served as papers co-chair of ACM Creativity & Cognition 2019 and program co-chair of ACM Collective Intelligence 2018. He is a member of AAAI and a senior member of ACM.
Previously, Dr. Luther was a postdoctoral fellow in the Human-Computer Interaction Institute at Carnegie Mellon University. He received his Ph.D. in human-centered computing from Georgia Tech, where he was a James D. Foley Scholar. He received his B.S. in computer graphics technology, with honors and highest distinction, from Purdue University. He also completed internships at IBM Research, Microsoft Research, and YouTube/Google.
Upcoming Talks
February 2021 — Tech on Tap: Using Technology to Explore Black History in Civil War Alexandria
March 2021 — Virginia Tech Civil War Weekend