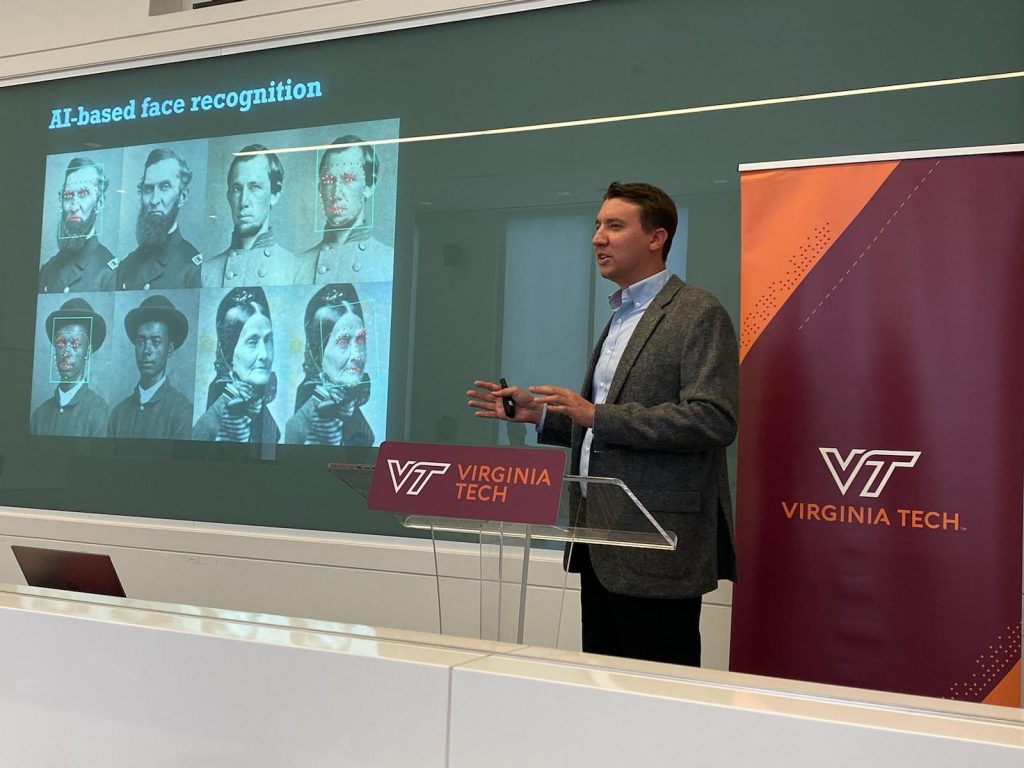 Dr. Luther and Dr. Sylvester Johnson, director of the Center for Humanities at Virginia Tech, co-presented on "The future of AI and what it means for humans" to local journalists at a media event called "On the Record with Virginia Tech" on October 17, 2019. The press release for the event described it as follows:
Technology is the changing the way we live and work. For centuries, being human has been described by emphasizing the ability to think and reason. But now technology innovation using Artificial Intelligence (AI) can help us mimic human-like behavior to make complicated decisions and solve world problems.

Virginia Tech's Innovation Campus in Alexandria will focus on the intersection between technology and the human experience, leading the way not just in technical domains but also looking at the policy and ethical implications to ensure that technology doesn't drive inequity.

What will it mean to be human as intelligent machines continue to advance? How is AI improving our lives? What are the dangers that more powerful AI might bring?

In this talk, Virginia Tech humanities scholar Sylvester Johnson and computer scientist Kurt Luther will share recent discoveries and explore how the latest technological advances in AI are changing our lives.
A video clip of the event was broadcast on a local TV news channel, WDVM.