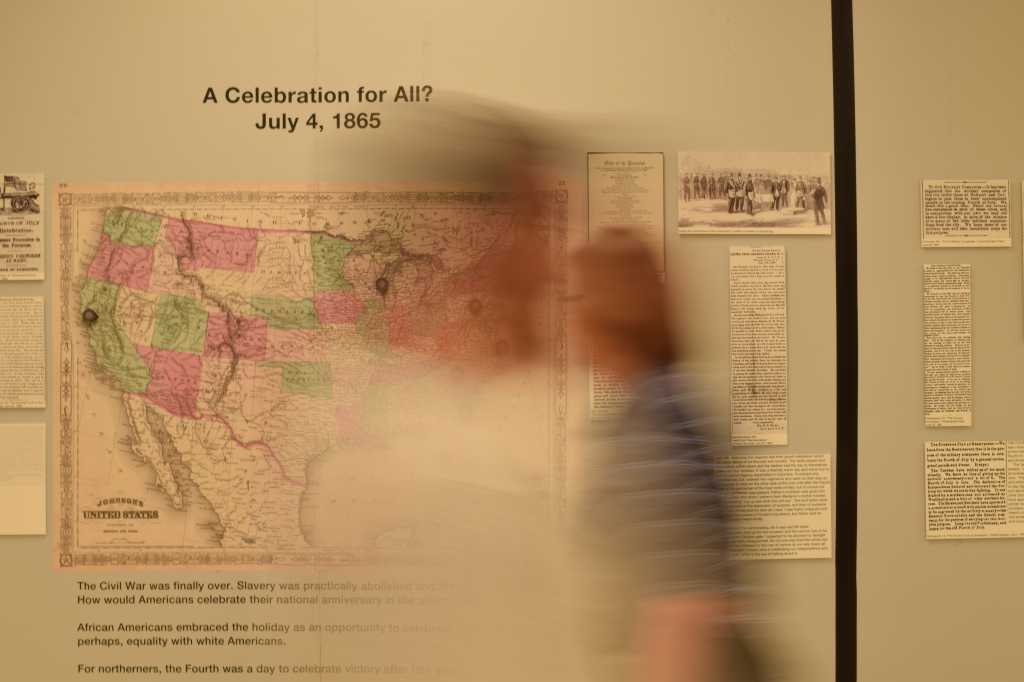 Coinciding with Independence Day, our Incite and Mapping the Fourth of July projects were again featured in VT News and on the university home page. The new press release covers the launch of our software and the accompanying exhibit on display in VT's Newman Library throughout the month of July. Dr. Luther is quoted a couple times, including the following:
"Crowdsourcing is a powerful way to get the public involved in a historical project," said Luther. "Our project asks the crowd to go beyond simple transcription and think about the meaning and context of these documents. This project allows transcribers to not just learn about the history of the Civil War, but to contribute authentically to new historical research by analyzing the digitized primary documents that cover a wide range of human experiences."
These projects were also featured in a press release for last year's Independence Day.