Dr. Luther chaired the "Designing Socio-Technical Systems of Truth" workshop at Virginia Tech on March 1-2, 2018.
The workshop brought together over 50 faculty, student, and staff attendees to discuss the role of social technologies in promoting truth and preventing misinformation. Computer Science, History, Sociology, Communication, and Science and Technology Studies were just some of the disciplines represented by presenters.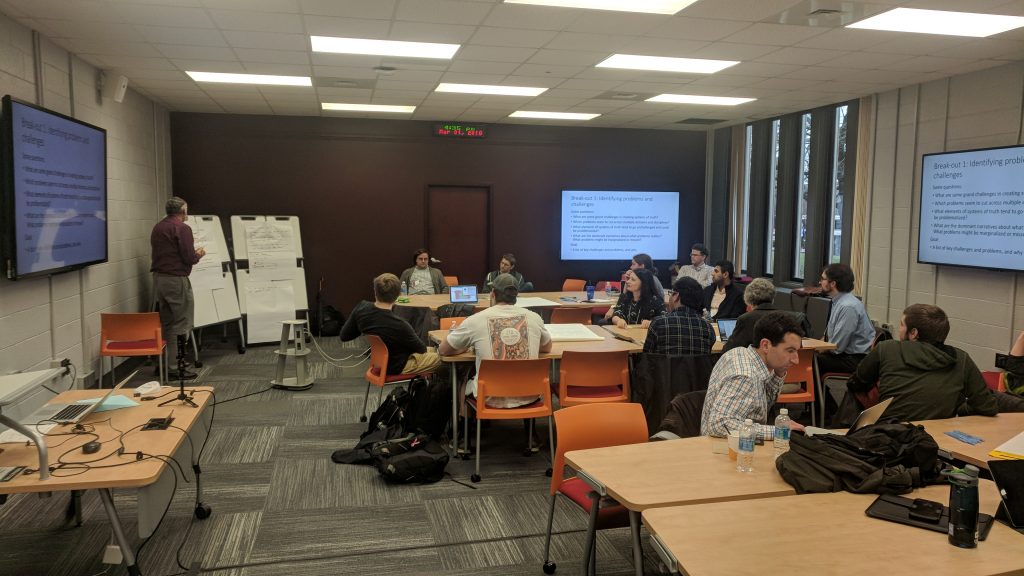 Events included a weekly reading group, faculty lightning talks, a graduate student poster session and community reception, and several hands-on working sessions.  The workshop also featured invited keynotes by four external speakers: Jay Aronson (Carnegie Mellon), Travis Kriplean (Invisible College), Alice Marwick (UNC Chapel Hill and Data & Society Institute), and Mor Naaman (Cornell Tech).
The workshop was supported by VT's Center for HCI, ICAT, and Dept. of Computer Science.
More information, including abstracts for the presentations and posters, is available on the workshop website. Tweets and photos are also available on the workshop's Twitter hashtag, #SystemsOfTruth.