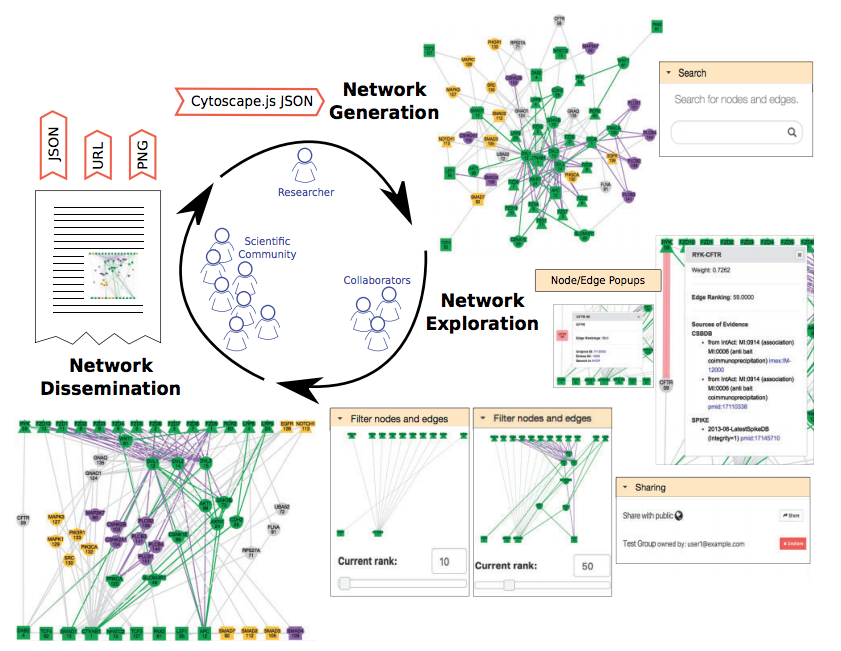 Our work on GraphSpace, an online hub where scientists can share network data, was published in Bioinformatics journal. The title of the article is, GraphSpace: stimulating interdisciplinary collaborations in network biology. The authors include Dr. Luther, his collaborator Dr. T.M. Murali, and Crowd Lab alum Divit Singh.
Here's the abstract for the article:
Networks have become ubiquitous in systems biology. Visualization is a crucial component in their analysis. However, collaborations within research teams in network biology are hampered by software systems that are either specific to a computational algorithm, create visualizations that are not biologically meaningful, or have limited features for sharing networks and visualizations. We present GraphSpace, a web-based platform that fosters team science by allowing collaborating research groups to easily store, interact with, layout and share networks.
This work was partly funded by our NIH Big Data to Knowledge grant.