Dr. Luther unveiled our new Civil War Photo Sleuth software to the public for the first time in historic Gettysburg, Pennsylvania. The software uses crowdsourcing and face recognition to identify unknown people in photos from the American Civil War era.
On Friday, Dr. Luther demonstrated the software at an invitation-only event for Civil War photography experts at the Adams County Historical Society. On Saturday and Sunday, he joined Ron Coddington (pictured below), editor and publisher of Military Images magazine, at the 44th Annual GBPA Civil War Artifact and Collectibles Show. We had a table set up showcasing the Civil War Photo Sleuth software and invited collectors to bring their historical photos to us for scanning and real-time analysis and identification. Many took us up on the offer, and by the end of the weekend, Civil War Photo Sleuth had created quite a buzz. More photos of the event are posted on the Military Images Facebook Page.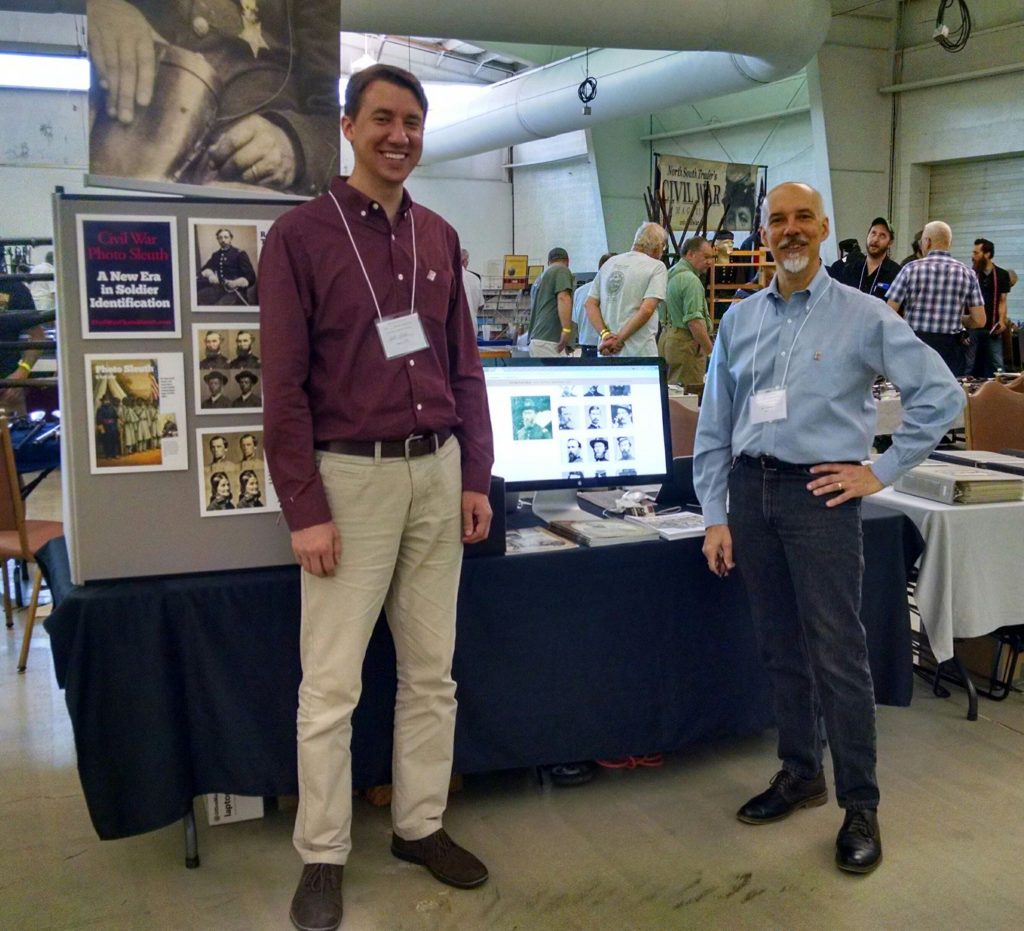 We look forward to improving the software based on the feedback we received and preparing for a wider release. Meanwhile, anyone interested in beta testing can sign up on a new website for the project, CivilWarPhotoSleuth.com.